In Memory of my friend Gayle McKenna
Gayle was president and founder of the Ovarian Cancer Coalition of Greater California. She was a long term survivor who dedicated her life to OCC. For the past 14 years she has put on the Women's Annual Walk/Run at CBSStudioCenter to raise awareness & funds for Ovarian Cancer.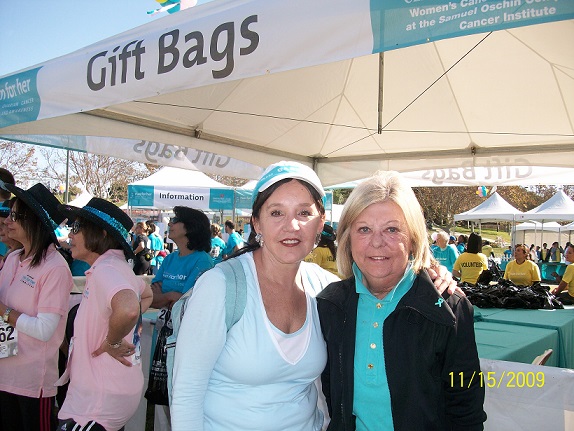 Her focus was on education, raising awareness, and fund raising for early detection and a cure. Over the years she has been recognized by many health organizations and received numerous prestigious awards. She was an amazing woman and her legacy will live on.